When a child appears in the family, after being discharged from the hospital, he is automatically registered at the children's clinic at his place of residence. But situations may arise when parents need to transfer their child from one clinic to another. The reasons may be different: moving to a new place of residence, or dissatisfaction with the quality of medical services provided. We will help you find out how to transfer your child to another clinic. And what you need to do.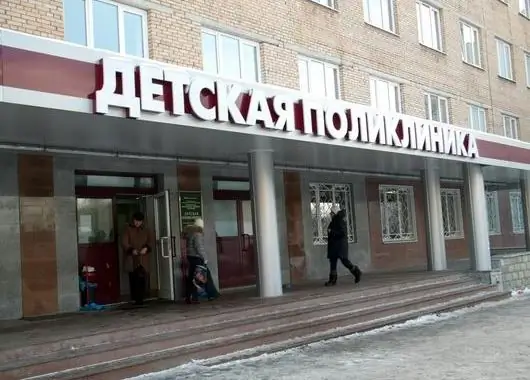 It is necessary
Passport of one of the parents, birth certificate and medical certificate of your child
Instructions
Step 1
Select the clinic where you want to transfer your child. This can be any medical institution in the country that is included in the CHI system. As a rule, the clinic is chosen according to the place of your actual residence.
Step 2
Write an application to a new clinic, asking to take you there. And get there the written consent of the head of the clinic. This will need to be done if the change of the polyclinic is not a compulsory necessity, but solely your desire to be monitored in the clinic where the medical service is of a higher quality.
Step 3
Contact the registrar of your <> polyclinic with a request to give you your child's medical record. In this case, you must present your passport, your child's medical policy (or a copy of it) and indicate exactly where you intend to transfer and for what reason. (If this is not a polyclinic in your new place of residence, then also show your written consent to register your child from the clinic where you are transferred).
Step 4
After the registrar records the fact of your departure in a special journal, he will give you your child's medical record. It will make a note that you have been deregistered at their clinic and transferred to another. After that, you will need to take the medical record to your