The 4th November holiday is a great excuse to go out with your family. At this time, festivals, exhibitions and concerts are held throughout Moscow, which can be of interest to children of any age.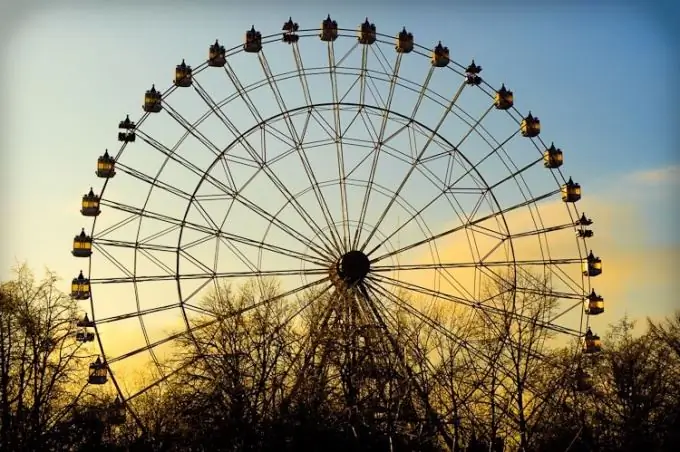 Instructions
Step 1
Family festivities, usually dedicated to football, take place in Sokolniki Park on this day. The program "Mom, Dad, I am a football family" presents acrobat shows, competitions, a family football tournament, quizzes and a variety of contests. Here you can get autographs from the most famous domestic football players and maybe even take pictures with them.
Step 2
At the same time, a wonderful event "The world in children's hands" is held, it is also held in "Sokolniki". The varied program of the festival includes lessons in candle making and the simplest soap making. Here you can listen to many music groups, watch clowns, magicians and show ballet. Guests can participate in themed contests and quizzes with nice prizes. In other parks in the city, there are also events in which everyone can take part.
Step 3
November 4 is a great time to just relax with your kids in the city on your extra day off. Amusement parks in shopping centers with attractions and games for all ages will unite the whole family and will allow you to experience a lot of interesting emotions.
Step 4
In early November, themed films and cartoons are shown in many cinemas, so you can choose a movie show according to your taste, focusing on the age of the child, and there are so many cinemas in the city that in bad weather you won't have to travel far.
Step 5
In warm weather, you can go to the amusement park at the All-Russian Exhibition Center, where you can also have fun with the whole family. In autumn and winter, this park is open from noon to seven.
Step 6
If you want to instill in your child a sincere love for the theater, go to a bright musical or puppet show on November 4. In the capital, you can choose a performance for the smallest children ("The Tale of the Fisherman and the Fish", "Seven-Flower Flower"), and for older children ("Count Orlov", "The Little Mermaid").