The question of at what age a child needs a telephone is solved in different ways in families. An older preschooler is quite capable of mastering a mobile phone, and a younger student sometimes simply needs such a means of communication, especially if he goes to additional classes without his parents or goes to contests and competitions.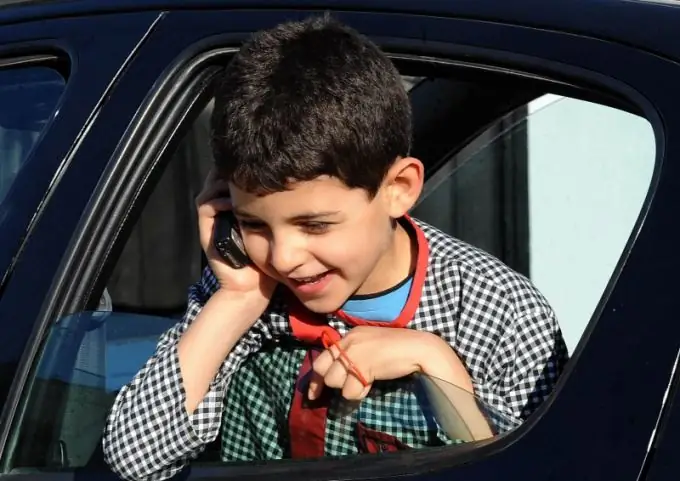 What to be guided by
When choosing a phone for a preschooler or younger student, there are a number of considerations to keep in mind. First, the phone doesn't have to be expensive. The child can lose it, break it, drop it. Secondly, the child's fine motor skills are not yet very well developed, that is, you need to choose a model with sufficiently large keys. The touch screen is not very suitable in this case. He, of course, develops hand motor skills, but the buttons are no worse in this regard. The screen, on the other hand, breaks down very quickly if mishandled. The screen itself should also be large enough with a clear interface. Among other things, a children's mobile phone should not be very heavy.
What functions are needed
The telephone is there primarily for making calls. The rest of the functions are optional. Internet access to the young owner is completely useless, but GPS settings will not interfere, since they will allow you to determine the location of the child if he suddenly gets lost. A camera, camcorder and voice recorder will not interfere. If the child still does not know how to use them, that's okay. He will quickly master these opportunities, and such skills are never superfluous.
As for the function of sending messages, its use depends on many circumstances. If the child does not yet know how to read, he does not need such a function, he may accidentally send a message to a commercial number, which will lead to some material losses. The function of sending messages can be disabled by contacting the operator.
Battery
Pay attention to how long the battery holds charging. This is a very important point. Of course, at home you will remind your child to charge the phone. But the young owner can go with his phone to a country camp, a camping trip, or to his grandmother, who is not very well versed in modern technology. So the little owner will have to take care of a reliable connection with mom and dad on his own. The design of the charger should be clear to the child.
Additional features
Games can be installed on the baby phone. At the same time, the child should not be able to download them on their own. The alarm clock and some interesting and bright function (for example, a flashlight) will also not harm. This will appeal to the young owner and can come in handy in any difficult situation. When it comes to design, try to choose a phone that is not very conspicuous. A device designed for children should seem simple and cheap so that no one wants to take it away.