A feeding bottle is a baby's very first dish. She, like all baby accessories, requires regular and careful care. After all, the child's body is less resistant than that of an adult, and the immune system is less developed. Therefore, when washing children's dishes, you should know and adhere to some rules for caring for it.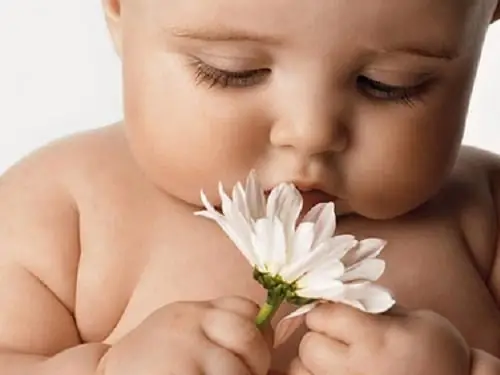 Instructions
Step 1
It is advisable to wash the bottle immediately after using it. Once the child has eaten, remove food debris from it by rinsing thoroughly with water or a clean brush. Wash the dishes with soap or baking soda. Alkali dissolves fat residues from food well. Pay particular attention to the neck and bottom of the bottle. In these places, milk residues and formula are constantly accumulating and difficult to remove later.
Step 2
If necessary, if the container is heavily soiled, soak it for a while in warm water containing baking soda. To do this, prepare a solution: 5 g of soda per liter of liquid. Then carefully clean the bottles with a brush. There should be a separate brush for washing children's dishes. Change it every 2-3 weeks. Dry all feeding accessories on a clean towel.
Step 3
Many mums choose to wash their bottles in the dishwasher. In principle, this is possible with the appropriate means. But nipples are best handled by hand.
Step 4
Many detergents are now available for the care of baby dishes. If stored properly, they are safe for your baby's health. They contain antibacterial or bactericidal components that provide effective disinfection of dishes. Choose mild detergents that won't scratch your baby bottle. They should rinse off well with both hot and cold water.
Step 5
Often, when washing nipples and special bottle shapes, scratches cannot be avoided. Many manufacturers produce special hand brushes for their products, consisting of soft and flexible rubber materials. Such products guarantee not only high-quality cleaning and dishwashing, but also prevent scratches.