Developing activities, fashionable clothes, toys … Parents are ready to give their child the very best. However, the most basic needs of a child are love and a sense of security. And if everything is clear with love, then safety is often interpreted by adults as protecting a child from the aggression of the outside world. Although it is just enough to be extremely careful while walking.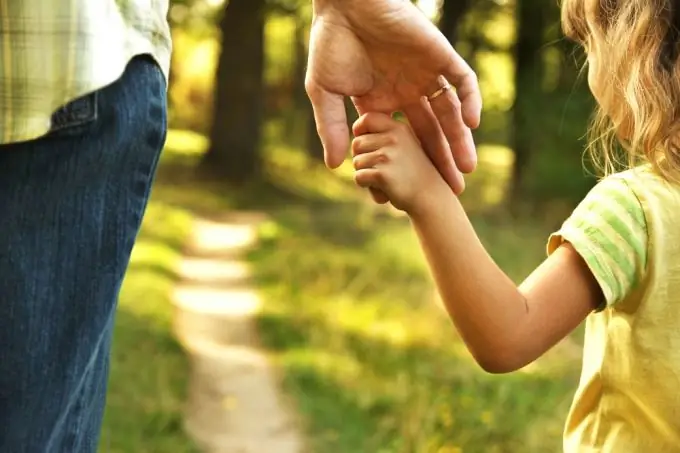 If the child is still young, the first task of the parents is to protect him from injury. As long as children have impaired coordination of movements and reaction speed, there is a high risk of injury when falling. Playgrounds pose the greatest danger. When walking with young children, choose the ones that are designed for your age. This means that the design of the slides should not exceed more than one meter, the ladders should have handrails, the sandbox should have sides, and the swing should be on chains, and not on metal pipes. Pay attention to the presence of a limiter before going down the hill. The crossbar will prevent the child from falling headlong if pushed or stumbled. According to the new safety standards, all playgrounds must have a special rubber coating. Such a coating acts as a good shock absorber during falls, but in winter it can be quite slippery there due to the ability of the porous material to retain liquid.
Summer walks with children are hard to imagine without scooters, balance bikes and bicycles. But only a few children wear helmets. But you can get a head injury even if you fall from an insignificant height. And the most dangerous situation is a collision of two cyclists. Try to prevent your child from cycling in crowded places and on busy streets. Choose quiet places in parks that older cyclists don't like. By the way, the scooter is considered the most dangerous child transport. It is impossible to develop high speed on it, but you can easily do a somersault over your head!
In winter, bicycles will be replaced by sledges and snow-scooters. Now very popular tubing or as they are called "cheesecakes". Of course, it is more convenient and more fun to ride a tubing - they are soft, slide well during descent and develop great speed. But they are fraught with great danger - flying out of the "cheesecake", the child can get serious injuries. Even when descending, the spine of a child, and indeed an adult, experiences great overloads - each unevenness of the slide causes the child to bounce. What this is fraught with can be described in detail by traumatologists, to whom hundreds of adults and children have been turning since the beginning of the winter season. For a safe descent from the hill, the most convenient means is a simple "ice" - it rides not far, but it does not hurt to fall.
Parents do not always have the opportunity to be around and "spread straws". School-age children go to school or walk unaccompanied by an adult. It is not always possible to find out about their location by phone - children may not answer the call, lose or forget their phone. In this case, a special bracelet comes to the aid of the parents. There are several types of children's bracelets. For example, there are models of bracelets that you can call and hear everything that is happening at the moment around the child. Some bracelets have a built-in GPS-navigator and parents, using a special application, will be able to track the location of the child in their phone. Such bracelets may have a built-in panic button, which the child can press in case of danger, and the parents will receive an SMS message. For very young children, there are wrist bracelets that send a signal to the parent's phone if the baby has left the mother at a certain distance.