Regardless of whether you live by registration or rent an apartment in a foreign city, antenatal clinics should register you for pregnancy and serve you free of charge. But you don't always want to go to those medical institutions that you relate to at the place of residence. But you can register for pregnancy in the selected medical institution.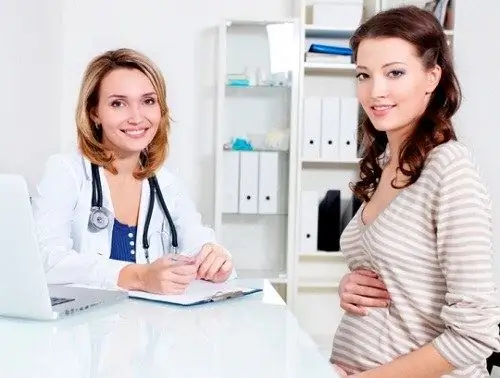 It is necessary
- passport;
- insurance policy;
- money (when contacting commercial medical centers).
Instructions
Step 1
In order for you to be assigned to a specific antenatal clinic, you must write an application addressed to the chief physician or head of this medical institution. You will need to attach copies of a number of documents to your application. First of all, it is, of course, a copy of the insurance policy issued to you at the place of registration, a copy of your passport (sheets with a photo and registration) and a copy of temporary registration. Some medical institutions ask for copies of marriage certificates and medical documents confirming pregnancy.
Step 2
In the event that you do not have a registration, you can replace it with a copy of the rental agreement for the apartment in which you are currently living, or with a copy of the passport of the owner of the rented apartment, if the rental agreement has not been concluded. After the permission for attachment comes, an exchange card will be opened at the registry and directions for tests will be written out. If you are not satisfied with your appointed obstetrician-gynecologist, you can change it to any other one working in this antenatal clinic
Step 3
You can also be monitored during pregnancy in commercial medical centers. However, do not forget to find out in advance if the medical institution you have chosen has permission to issue an exchange card. Remember that if you do not have it in your arms when you enter the hospital, you can only be admitted to the observational department, where there are women with various diseases and unexamined patients. Also check if the medical center you are interested in is issuing a certificate of incapacity for work for pregnancy and childbirth.
Step 4
You can also register for pregnancy in one of the medical centers working at maternity hospitals. Their main advantage is that one and the same obstetrician-gynecologist will conduct pregnancy and childbirth. For registration in the last two cases, you will only need to provide a copy of your passport and insurance policy.