Parents of today know that children can only be transported in a car using a special car seat. For those who buy a chair for the first time, it may not always be clear how to choose the right item.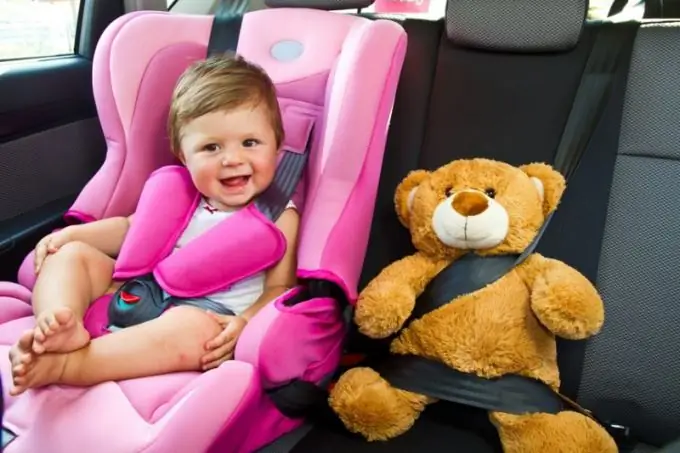 Instructions
Step 1
A child seat must first of all be safe - one that can provide the child with maximum protection in the event of an accident. The safest recognized car seats for children are brands: Kiddy, Recaro, Chicco, Cyber, Bebe-Confort and others. The device must be suitable for the weight of the child for which it is being purchased.
Step 2
Try to make your child as comfortable as possible in the seat. Convenience in this case is an element of passive safety, since a child experiencing inconvenience will be capricious and distract the driver from the road. Please note that it is very important for very young children to be able to fall asleep while the car is moving, so the seat should be tilt-adjustable.
Step 3
Pay attention to the design features of the seat belts. Especially - on the pad of fabric at the buckle, which connects the belts and is located in the crotch area of the child sitting in the chair. In the event of a frontal impact, it is in this area that the loads fall, therefore the pad must have sufficient elasticity to protect the child from injury. For children under three years of age, the seat must be fitted with a five-point or Y-shaped harness. They are able to protect the baby from spinal injuries or abdominal injuries.
Step 4
Try the car seat in your car to see if it is easy to handle. It should be such that it can be brought in and installed in a car without any problems.