To make car travel safer for children, use a car seat. In 2007, an amendment to the traffic rules came into effect, obliging to transport children under twelve years old exclusively in a special car seat.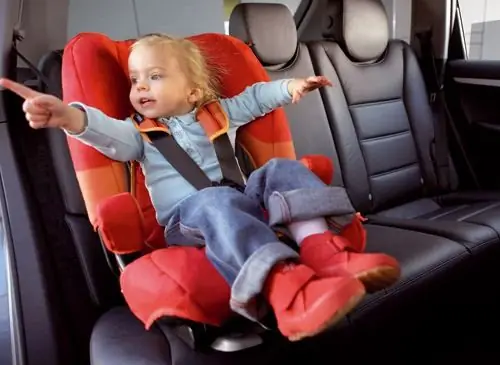 When choosing a car seat, remember that there is no model that fits everyone. The selection of a chair must be carried out individually for each child.
What should you consider when choosing?
The chair that fits your child must be appropriate for the baby's weight. Before making a purchase, you need to know how much the child weighs. Among the characteristics of a car seat by weight and age of the baby, be guided, first of all, by weight.
The seat must be labeled ECE R44 / 03 or ECE R44 / 04. This will testify to its compliance with the European Safety Standard. This sign indicates that the car seat has passed the entire test cycle.
The car seat should be comfortable. If the child is uncomfortable in it, he will not want to sit in it, but will be capricious and distract the driver from driving. At a baby store, try on a chair for your child.
If the child is small, then it is important that the seat is adjusted according to the positions so that the baby can sleep on the road.
For a child under three years old, the car seat must have five-point or Y-shaped belts. They will protect the baby from spinal and abdominal injuries.
Also choose a car seat for reasons that it is easy to install in the car. So that it is within the power of every adult who will transport a child.