One of the parents, guardians, adoptive parents can apply for a monthly child benefit in the social protection authorities. It is possible to receive the allowance for a child under the age of sixteen who lives with the applicant, provided that the family's average per capita income does not exceed the established subsistence level. The allowance is issued for a period of one year. At the end of this period, the payment can be extended, for which you will need to re-apply to social security with the appropriate set of documents.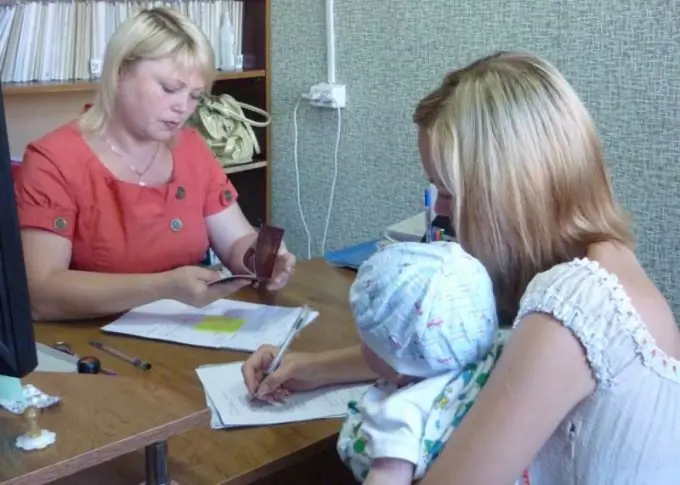 It is necessary
- identity documents for all family members;
- certificates from the place of residence;
- documents confirming family income.
Instructions
Step 1
Check in advance the list of documents that you will need to apply for the renewal of your monthly benefit. By providing a complete package of documents at a time, you can save yourself from additional trips to organizations.
Step 2
The main documents that will be required in any case are certificates of family composition and certificates confirming the income of family members. A document on the composition of the family must be taken at the place of residence, residents of the private sector must provide a house book. If children attend general education institutions, each of them must provide a document from this institution.
Step 3
Family income must be submitted three months prior to the month of applying for an extension. For working citizens, this is a certificate of salary for the three months preceding the application. Non-working mothers with children under three years old must provide a work book or a document from the last place of study - this can be a diploma or a certificate.
Step 4
Citizens who have not worked for less than six months must provide a work book or a certificate from the Employment Center, students - a certificate of the amount of the scholarship. Representatives of single-parent families, in cases where paternity has been established or the marriage has been dissolved, must prepare information on alimony. The same information is required from the guardians. Individuals who are individual entrepreneurs provide a certificate of registration in this capacity, a declaration of income or a certificate of income, a work book.
Step 5
At each appointment, a parent applying for an extension of the allowance must have a passport and a savings book or information about a personal account with them. If during the consideration of the application any additional difficulties are revealed, employees have the right to request other supporting documents.