3 years is the age when the child is already actively learning about the world, but is not yet able to perceive its breadth in full. Primitive play gradually fades into the background, and the child begins to need activities that will help him develop faster. The baby develops logical thinking, he is able to remain without parents all day, he can tell about any phenomena of the world around him. What is interesting for children of this age? How to spend time with them so that they do not get bored and actively explore the world?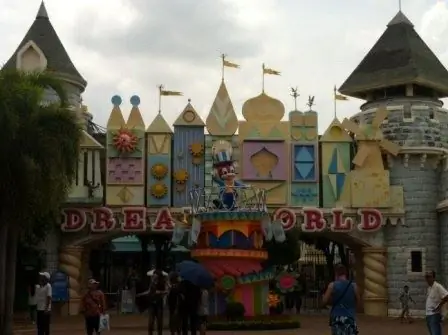 It is necessary
- a computer;
- Driving directions;
- entry tickets;
- camera.
Instructions
Step 1
Choose the focus of the event - will it be entertaining or developing? Choosing the first one, you will be easily involved in the world of all kinds of children's entertainment, which in Moscow can be found literally at every step: children's playgrounds in shopping centers, skating rinks and rollerdromes, amusement parks - All-Russian Exhibition Center, Izmailovsky Park, Moscow 850th Anniversary Park "," Luna-Park Karusel "and" Chudograd "at the metro station" Park Kultury "," Luna-Park Karusel "at the metro station Pobedy Park, Sokolniki Park, Kuzminki Park, Babushkinskiy Park, as well as numerous regional children's parks. Here your child will be able to ride amusement rides, jump on a trampoline and eat cotton candy.
Step 2
Choosing a more difficult level, you can give your preference to aquariums, zoos, museums of old cars and toys. In addition to the well-known zoo in the center of Moscow, there is also a petting zoo "We lived with a grandmother", which is located on the territory of the All-Russian Exhibition Center, right behind the "Friendship of the Peoples of the USSR" fountain. Here your child will be able to get in touch with wildlife, pet and feed the animals on their own. A visit to the zoo includes a guide who will tell your little one about the life of the animals and their habits.
Step 3
The Museum of Retro Cars on Rogozhsky Val opens its doors to young technology lovers. Your little one will be able to trace the evolution of the development of the car and, perhaps, after visiting the museum, he will have a new hobby. There is also the "Lomakovsky Museum of Antique Cars and Motorcycles", which is located in Lyublino. The "Art and Pedagogical Toy Museum" will be of interest to both girls and boys. Here you will see exhibits that began to be collected at the beginning of the 20th century. The girls will be happy to visit the "Museum of Unique Dolls" on Pokrovka. These museums provide a child with the opportunity to plunge into history, but only for the time being from their own children's world.
Step 4
Many theaters in Moscow hold performances for children. Chamber, musical, puppet, interactive, they offer a wide range of activities for children. In many of them, children become direct participants, which helps to revive their imaginations and is a guarantee that they will certainly not be bored.
Step 5
One weekend you can take your child to a special developmental center for children, where not only your baby, but also you can learn a lot. The child can be taught interesting games that develop him as a person, and you will be helped to adjust the approach to education, if you have such a need. In such centers, special trainings are held to help build the right relationship between children and parents, as well as bring up a harmonious personality.
Step 6
Experiment and get creative with parenting. During the period of active physical and mental development, the child needs to constantly receive new information. You can come up with various games that will fully develop your baby. Set an example for your child with a manifestation of creative ingenuity, let your child learn from childhood to solve various problems that will later help him in adult life. Do not limit yourself to monotonous entertainment and trips only to entertainment events. The sooner you can identify a child's inclinations for a particular field of activity, the sooner you can begin to develop them.