Since January 2007, in the territory of the Russian Federation, it is prohibited to transport persons under the age of 12 in a car without a special child car seat. Despite this, many negligent adults continue to carry their children in cars, wearing them with regular seat belts. They do this without thinking about penalties and the safety of their own children.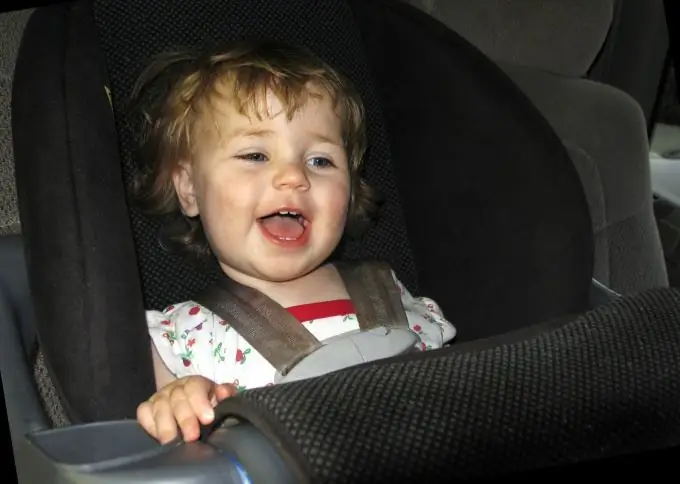 Instructions
Step 1
When choosing a child car seat, give preference to European manufacturers. German, French, Italian firms are especially popular in this market. The materials that Europeans use for production are much stronger and better than those of Asian manufacturers.
Prices for European child seats are, of course, higher. But they are being developed taking into account the analysis of all kinds of emergency situations and a large number of crash tests. Asian manufacturers neglect such tests, because this is costly.
Step 2
Choose seats according to the age of your child. For example, special cradles have been developed for babies. For them, a frame has been designed, which is equipped with a soft base and sheathed with fabric.
For older children (up to four years old), special transitional models have been created. Something in between a cradle and an armchair. You can also pick up chairs for children of seven and eleven years old. These chairs differ in dimensions, adjustment possibilities and the estimated weight that they can withstand (up to 25-30 kilograms).
Step 3
Pay attention to the adjustment system. In a quality chair, you can adjust the width and height of the backrest, adjust the side bindings and the head support system. Check that all seat belt anchors are working.
Step 4
Choose a chair with your child if he is already four years old. Let him test it himself. Sit him down in a chair, customize him for a child. Fasten all straps, adjust the angle, armrests and head holder. Make sure your child is comfortable in this seat.
Step 5
Make sure there are five-point belts among the straps used in the chair. Only belts of this type will be able to ensure proper safety for your baby and, in case of a frontal impact, protect him from spinal injuries.