The word "save" is often understood by people as infringement of their needs for the sake of obtaining the desired thing in the future. First of all, people think about saving when there is almost nothing to save. But it is not at all necessary to deprive yourself of one in order to purchase another, it is enough just to correctly plan the expenses, and your budget will immediately go on the mend.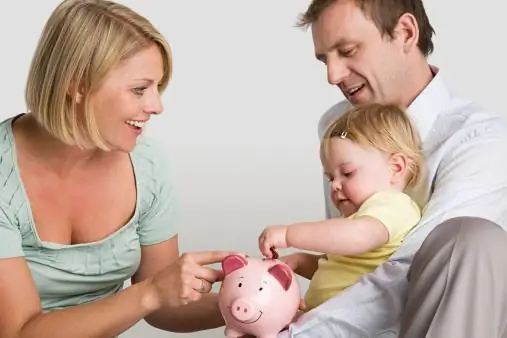 Instructions
Step 1
Before you go shopping for groceries or household goods, make a clear shopping list. This will help you avoid unplanned expenses and remember to buy what you need.
Step 2
Pay utility bills right away. Postponing tactics will not help you; rather, on the contrary, it will only increase the gap in your wallet, because the longer you don't pay the bills, the more your debt will become, and one day it will exceed several of your monthly salaries. You will find yourself cornered and end up spending your last money on paying off debts. And do not forget to turn off the lights, water and gas when not in use.
Step 3
Try to buy things "rarely, but accurately". That is, it is not worth buying dozens of unnecessary and low-quality cheap things every month. Better, once every six months, buy yourself something more expensive, but of higher quality and more durable.
Step 4
Discount cards and coupons that are common today will help you save your budget. By the way, coupons are very popular today among people who want to save money on expensive pleasures such as going to a restaurant, theater, or going on vacation.
Step 5
On vacation, you can buy a last minute tour, which is much cheaper than an ordinary tour. And when traveling, it's better to use free Wi-Fi, this will help you avoid roaming costs.
Step 6
You can record expenses or make calculations on your computer. It would be nice to try to save some amount of money from each salary, but if this is too much for you, then you can just start a piggy bank and throw a change there, one day there will be a good amount.