Corruption of children, bullying by peers, insult from teachers - this is a reality that any child can face. The task of parents is not to miss the slightest nascent symptoms of such a problem.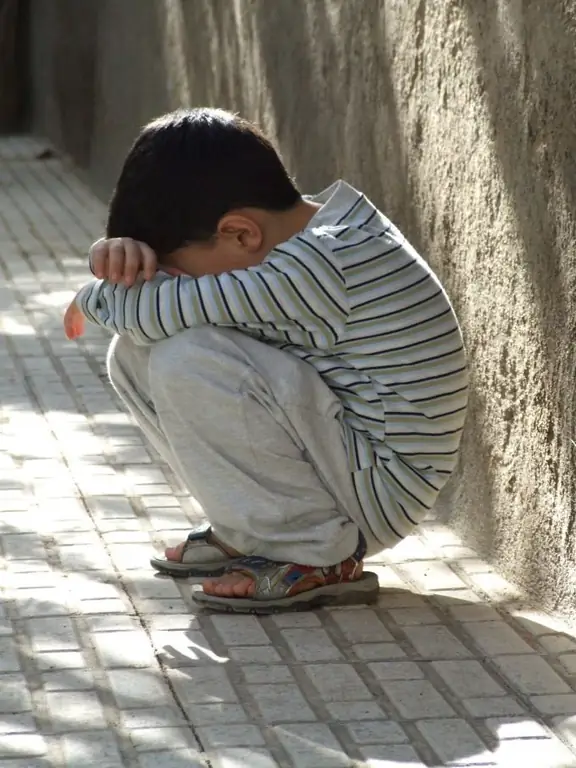 Instructions
Step 1
Talk with children more often, ask about what is happening in kindergarten or school. How does a child develop relationships with teachers and peers. Be wary if a child talks about the unfair attitude of teachers, about constant fights at school. It is possible that the child may soon become a victim of such incidents.
Step 2
Keep in touch with educators. Indifferent parents are able to untie the hands of violence and abuse. Monitor your child's mood carefully. If he suddenly became withdrawn, irritable, comes home with traces of beatings, attributing it to accidental injuries, find out what could be the cause of this behavior. Talking to a child's classmates or friends can help get a clearer picture than asking adults.
Step 3
Keep track of what Internet resources the student visits. Teenagers often fall prey to their new acquaintances on social networks. Explain that it is impossible to predict who is sitting on the other side of the monitor. Deny or restrict access (you can do this using, for example, an antivirus program) to adult resources.
Step 4
Do not allow children to travel to or from school on uncrowded roads. Meet the child when he returns alone late at night along a dimly lit street. Younger students tend to trust strangers more. Carelessness and gullibility in relation to strangers are unacceptable. Remind about this. Replaying possible situations will be of great help in forming the right attitude towards strangers or unfamiliar people. Help your child think of various reasons for refusing to go somewhere with an adult: "Mom is waiting for me. I already called her, I have to go, otherwise she will worry "," Grandma always scolds me if I am late … "," I'm used to walking along this road "(in response to an offer to give me a ride)," Mom will buy me ice cream "(If they offer a treat).
Step 5
Foster confidence in your child, the ability to stand up for yourself and others. Weak, insecure children often fall victim to violence. Praise and encourage your child more often. Try to be his friend with whom you can share any concerns and concerns.