Mothers with breastfed babies often worry about whether their baby is getting enough nourishment? And even if the volume of incoming milk is enough for him, does the baby have enough fat content in breast milk?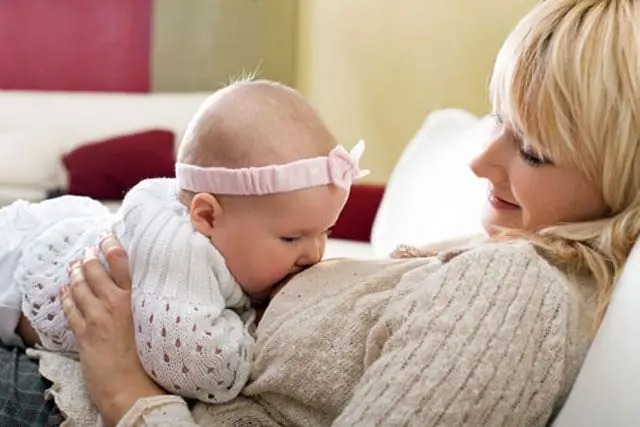 Instructions
Step 1
To determine the fat content of your milk, strain it a little into a glass or bottle. If the milk has a bluish tint, then the fat content of the milk is not very high. Fatty milk is yellowish in color. The more yellow it is, the higher its fat content. This method is not always correct, since the color of milk depends on the nutrition of the woman herself. Eat plenty of carrots and you yourself will notice that your milk has taken on a distinct yellow tint.
Step 2
Leave the expressed milk in a glass and refrigerate overnight. After a while, the milk will begin to settle. The fat in the milk will rise upward, forming a pronounced layer of cream. In the morning, take out a glass and see how thicker the layer of cream is, the higher the fat content of the milk.
Step 3
Take a clean, white cloth and drip breast milk onto it. Wait for the drop to dry. If a trace remains on the fabric, then your milk is also of normal fat content.
Step 4
Use the best determinant - your child. He is not restless, falls asleep well, does not constantly ask for a breast? This means that your child is full, and for him the high or low fat content of your milk does not play any role. Now, if he does not want to let go of the breast after feeding and at the same time cries, then most likely he does not have enough nutrition.