In order for a family vacation to pass without problems and unnecessary worries, you need to prepare in advance and take into account several nuances.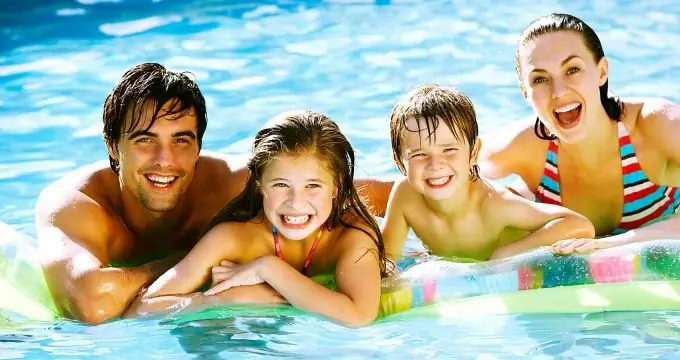 Instructions
Step 1
Pay special attention to the financial side of the issue. Set aside a certain amount of money based on the level of relaxation you are looking for. Divide the amount into several parts, money for travel, accommodation, food and entertainment. Distribute the amount, depending on what you are counting on more, on the level of home comfort, perhaps? entertainment comes first. A family with a child should take into account that children are more difficult to tolerate inconveniences, therefore, comfort should be preferred when living and traveling. Be sure to set aside a certain amount of money for unforeseen situations.
Step 2
In order for all family members to have the opportunity to have a quality and enjoyable rest, it is necessary to choose the place of travel together. At the family council, it is necessary to find out the preferences of each family member and compare them with the possible travel options. This event will help to avoid conflict situations. All family members will be satisfied.
Step 3
When choosing a vacation spot, you need to collect as much information as possible. It is best to go on the recommendation of friends who have been to this place and give clear reviews. If you work with a travel agency, do not hesitate to ask questions, find out the details, all the pros and cons, especially when there is a child in the family. For couples without children, it is much easier to get out of any situation and figure it out on the spot. If a family with children goes on vacation, it is best to book accommodation in advance to avoid any unpleasant surprises at the beginning of the vacation.
Step 4
Try to make an entertainment plan. Choose excursions, find out about all the possible interesting places that you can visit. If a family with children, keep in mind that it will be difficult for them to endure long excursions under the scorching sun. Choose the right entertainment for the whole family.
Step 5
In order not to forget anything of the things you need, before getting ready for the trip, make a list of everything you need and check with it. Consider the things you need during your trip and throughout your vacation. Separately collect your first aid kit with essential medicines and medications for different occasions. Add even the little things to the list, if you forget something, you will spend extra time looking for the necessary things and unnecessary costs.