Manufacturers offer a wide range of open-body summer strollers for children from seven months to three years old. Their distinctive features are the small diameter of the wheels (most of them), weight and compactness.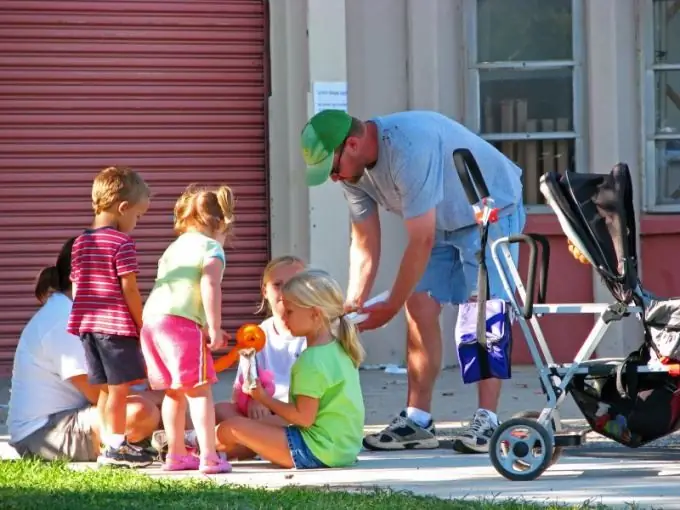 Instructions
Step 1
Choose the right model. If you are walking with your child on a flat road, feel free to buy a "cane". The backrest angle in these strollers is 160-180 degrees, which will allow you to put your baby in. The set may include a mattress, a comfortable hood to protect from the sun, a rain cover and a bag. Do you shop often? Pick up a vehicle that has a large net for goods.
Step 2
Check the stability of the structure. It's bad if the back is soft. The kid, sitting in the stroller, will bend like in a hammock, which is unacceptable. Give preference to neutral colors, they attract light less and the child will not be hot. It is convenient if the model you like is equipped with an adjustable footrest.
Step 3
Estimate the parameters of children's transport. This is important, for example, if your house has an elevator or you often travel with your baby by car. The stroller should fit easily there, fold down at the touch of a button, etc. If it is difficult to transform it, refuse to buy, it will be difficult for you to fold the thing for a long time.
Step 4
Quality models have a five-point or three-point harness to keep your child safe from falling out. Many strollers have a bottle holder fitted with a lock. This detail is appropriate in any weather - kids drink often. In some designs, a play table is provided in order to arrange flowers, rattles, etc.
Step 5
Calculate how much distance you will need to cover from the apartment to the street. Residents of multi-storey buildings should choose compact, lightweight strollers. Thanks to the lightweight folding mechanism, it is not difficult to take out and bring back the structure. The model will not work if the terrain is rugged - it will be difficult for you to move along it.
Step 6
Ask the seller if there is a ventilation system built into the stroller. It is good if the kit includes a mosquito net for mosquitoes and flies. Look at the wheels if they are small and made of plastic - driving on uneven terrain will be nearly impossible. Inflated rubber parts are usually lighter than solid ones, but can be punctured with any sharp object. But on such wheels it is easy to drive on any road.
Step 7
Pay attention to the strollers with a lightweight aluminum frame, they have a relatively low weight (no more than 7 kg). Such models are presented by many manufacturers, so the choice is not limited to any one option. The vehicle can also be equipped with a special waterproof cover for the child's legs.