The modern children's footwear market offers a huge selection of models of winter shoes, which are made from various materials. Quality footwear should be light, warm, beautiful and comfortable. All this largely depends on its sole.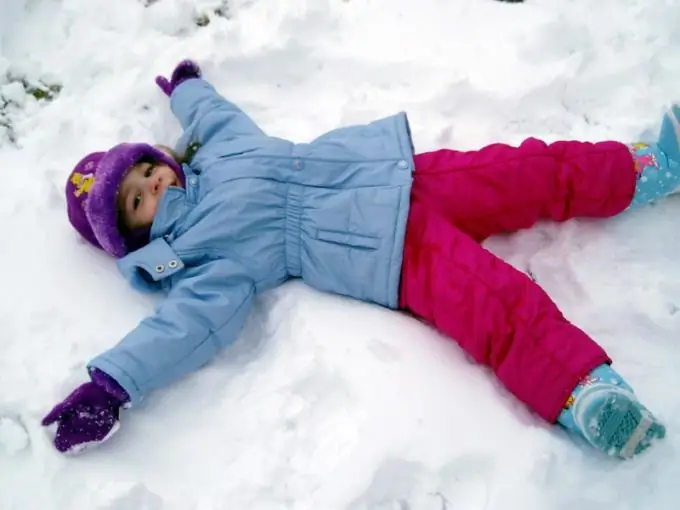 Children's winter shoe sole material
The sole is the first thing to look for when choosing children's boots. It should be flexible enough, then the shoes will provide freedom of movement for the child. In this case, the sole, in order to reliably keep the warmth of children's legs, must be sufficiently dense. High-quality elastomer and thermoplastic elastomer outsole keeps warmth well even in extreme frosts. These materials have a high coefficient of friction, which means that such a sole prevents slipping and provides stability for the baby.
Manufacturers guarantee frost resistance of the soles made of elastomer and thermoplastic elastomer at temperatures down to -50 degrees.
But the polyurethane sole can pass the cold. Foamed polyurethane features small pores on the surface and light weight of the sole. In addition to low heat-saving qualities, shoes with polyurethane soles slip. Sometimes manufacturers attach a second thin layer to prevent slipping on the thick polyurethane sole to solve this problem. This is a perfectly suitable option for not too cold winters.
In severe frost, the polyurethane sole loses its elasticity and may break.
What else to pay attention to
So that winter shoes do not slip, the tread pattern of the sole must be "versatile". Deep grooves of various configurations on the running surface of the sole ensure the stability of the boots.
To reliably keep the inner warmth of the shoe, the sole should be 5-7 mm thick or even slightly more. At the same time, a sole that is too thick can be uncomfortable for a child.
It is also worth checking out how the outsole is attached to the material of the upper. Sufficiently secure adhesive mount. If the sole is sewn - usually in addition to the glue fastening - the sole can be held tighter. But in some conditions, over time, the threads can become thinner under the influence of water, chemicals and temperature extremes.
The most reliable soles are cast. They can be distinguished by the presence of thin, convex membranes - small sutures located in the front and back of the sole. They are formed during manufacture, since the mold consists of two detachable parts, and during pouring the material flows into the joint between them. Then the seam is trimmed, but it is noticeable on the finished product.
The insoles of children's shoes need to be dried regularly, so they should not stick to the sole.