The problem of the quality of writing is confronting all schoolchildren. The education system itself is now aimed not at understanding, but at memorizing rules and texts. Cramming itself is useful, but not in all cases. Children who perfectly know the rules of the Russian language make mistakes in dictations and essays. Therefore, you should not rely on school as a stronghold of knowledge. Take your child's literacy into your own hands.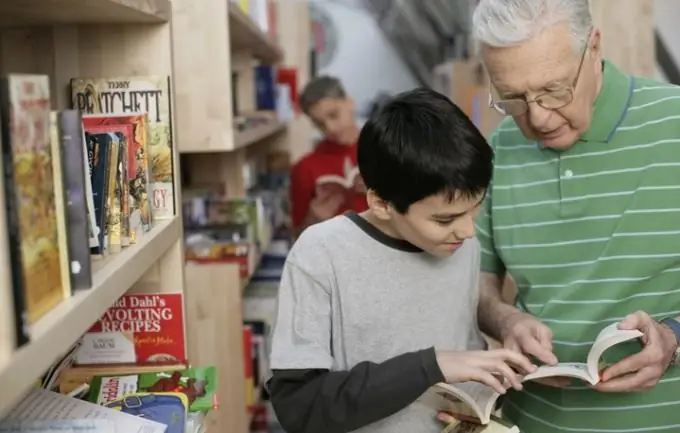 Instructions
Step 1
The first basic rule is not to point your child to the wrong spelling. From a purely psychological point of view, your phrase "Here it is not" b ", but" p "is written" will be perceived as affirmative, that is, in the child's subconscious mind it is postponed that it was necessary to write "b".
Step 2
Give the student reading aloud assignments. Most often, literacy problems arise in those who suffer from impaired auditory perception. The more a child reads aloud, the more he begins to see the structure of speech.
Step 3
Read it out loud for yourself. Teach him to highlight in the text by ear, first sentences, then words, and only after that proceed to the study of syllables and sounds. For a long time, our education system worked in the opposite direction - from the particular to the general. Usually, learning to write begins with the study of sounds, then syllables, and only after that they study words and sentences. This is not entirely correct.
Step 4
Conduct dictations. There are plenty of practical exercises in a school textbook. Read clearly. The younger the child, the slower the dictation. Observe how the child writes. If you see that he draws the wrong letter - note that the letter "a" or "o" is written here. Again, don't say it wrong. Let the child know only the correct spelling.
Step 5
One well-known methodologist Tikhomirov has developed a very effective methodology that helps many teachers to successfully fight illiteracy among schoolchildren. Purely practically, this theory is as follows: invite your child to read an arbitrary text not as we usually say, but literally - as we write. This technique is called spelling reading. There is no need to be afraid that the child will always speak as he reads. He is quite aware that the way we write is different from the way we speak. The child needs to break the words into syllables and pronounce the words, highlighting their constituent parts, but this must be done quickly enough. When performing this exercise, the child uses three types of memory at once: motor, auditory and visual.
Step 6
Use for such reading only works of classics published by reputable publishers. The likelihood that while doing this you stumble upon an initially illiterate text is very small. Practice spelling reading regularly by being present in person. If you hear that the child did not read the way it is written (for example, not a cow, but a karova), then gently correct him and ask him to read the word again. Don't force your child to study for too long. Up to 10 years, 10-15 minutes is enough, after - more than 15 minutes.