More than half a million inhabitants, almost four centuries of history, more than a thousand unique architectural and architectural monuments - all this is Penza. The history of this city has known both ups and downs, but today Penza is opening in a new light - a city for children and their parents, a city with good infrastructure.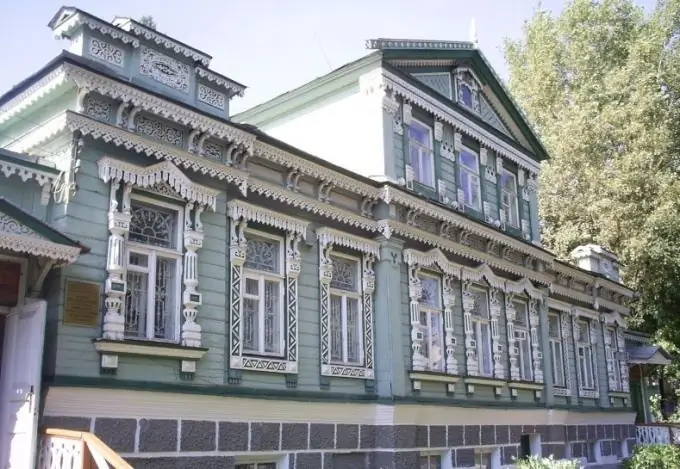 Instructions
Step 1
To begin with, it is worth visiting with a child in Penza the Penza children's railway, along which a small diesel locomotive with a couple of carriages runs. It is open from May to September and is located at the address: Penza, st. Izmailovskaya.
Step 2
A favorite place for children is the Penza Circus, which was founded back in 1873 and was the first stationary circus in Russia. Now the old building has been dismantled, and the circus is being rebuilt in the same place: Penza, st. Plekhanov, 13. The works are planned to be completed in 2014, and the circus will again be able to receive its young guests.
Step 3
"Doll House" - Penza Regional Theater for Children. It was founded in 1942, has a huge number of awards from various festivals of theatrical art, and also hosts outdoor events in the surrounding villages. You can find the theater at the address: st. Chkalova, 35.
Step 4
Botanical Garden named after I.I. Sprygin was officially opened in 1917. This corner of nature is worth seeing because of the variety of different types of shrubs, herbaceous and ornamental plants. The garden is a favorite place for the autumn walks of the locals. And it will be interesting for children to frolic on the rides in the Belinsky Park of Culture and Leisure, located next to the garden: st. Karl Marx d. 2a.
Step 5
The Penza Zoo is always full of children, it includes 2000 animals of 200 species, of which 69 are listed in the Red Book. Here you can see with your own eyes the rarest animals and plants. Your child will be delighted with such a sight. Address: st. Krasnaya d. 10.
Step 6
The Olimpiyskiy Park is open for those who love active rest: a roller-skating field, a climbing wall, a cafe, a children's play area, a dance hall, slot machines, sports and playgrounds, attractions. Also, various theme nights and holidays are often held in the park. Address: st. Gagarina, 6.
Step 7
The playroom "Ant" will welcome younger children: a multi-storey labyrinth with soft walls, a dry pool, a trampoline, a place for drawing, games and exciting animators. Address: Penza, st. Suvorov 2 (Muraveinik shopping center, 3rd floor, section 10A). Similar entertainment centers: "Bay of Joy", "Kinder Salute", "Vesnushki".
Step 8
You can not only eat deliciously, but also have fun in the "Yes! Pizza" pizzeria. Here, kids are offered a three-level maze where they can play. Address: Teatralny proezd 3 / st. Moskovskaya, 90. And in the Oliva cafe, besides the labyrinth, there are also children's attractions. Address: 49a Stroiteley Avenue (Prospect shopping center, 2nd floor).
Step 9
Also in Penza, it is worth visiting the Family monument, the cuckoo clock next to the musical fountain, the Museum of One Painting, the Rostock embankment with a suspension bridge, the Meyerhold house, the First Settler monument, the Penza State Museum of Local Lore, and the Penza Theater for Young Spectators.