Ten years ago it seemed that a good old CD or DVD disc simply cannot become outdated - after all, it is so convenient to store information on it, record music and films, play games. But now, in the era of unlimited Internet, torrents and tiny microSD cards, CDs that shimmer with all the colors of the rainbow seem to be a relic of the past, and only connoisseurs acquire them. If you have a large collection of unwanted discs at home that you are not going to use, but which you are sorry to throw away, then you can give them a second life.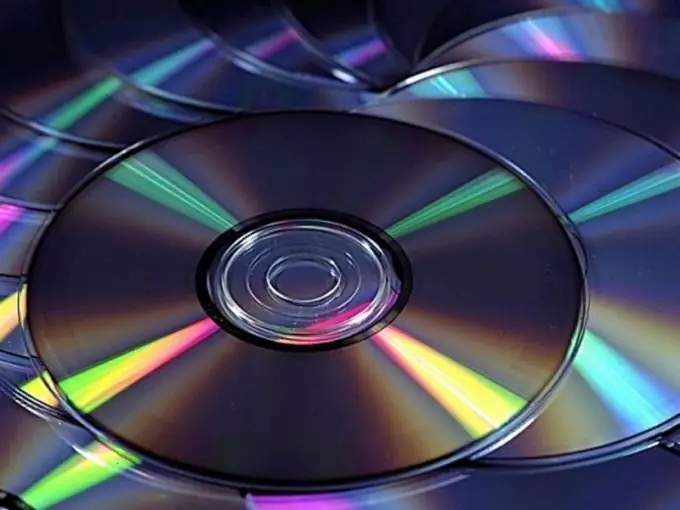 It is necessary
- Unnecessary disks;
- very sharp scissors;
- plasticine, clay or modeling dough;
- glue;
- colored paper;
- decorative napkins;
- dense thread or fishing line;
- beads or beads;
- any other decorative elements.
Instructions
Step 1
Make a mini panorama with your child. Any CD is a great stand for making plasticine, clay or dough crafts. True, if the plasticine adheres well to the smooth surface of the disc, then to use it with clay and dough, you will have to make the surface a little more rough. For example, you can walk on it with a cotton swab dipped in nail polish remover. You now have a tiny panorama stand.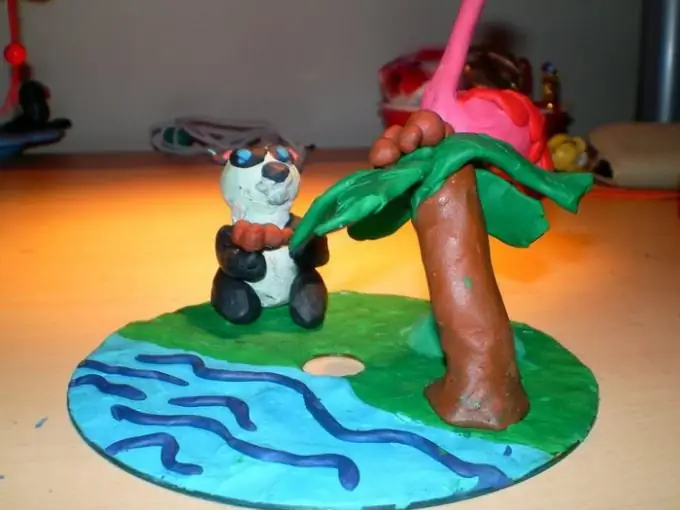 Step 2
Use the disc as a stand and create a beautiful candlestick. For this, play dough or clay for modeling. Cover the disc with a layer of clay or plasticine and attach the decorative elements to it, leaving room for the candle in the middle. Shells (for creating crafts in a nautical style), cones and coniferous branches (for a New Year's candlestick), etc. can serve as decorations.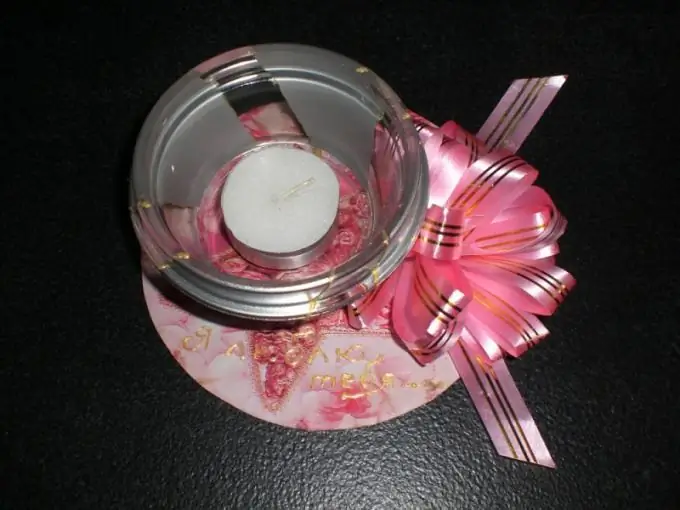 Step 3
Put a lot of unnecessary discs on pretty garlands, which are used as decorations for the New Year or, if you have a lot of discs and time, as, for example, curtains in the doorway. To do this, cut the discs into small squares with very sharp scissors. Make a hole in each square - for this, heat a needle or awl over a candle flame. Then make the garlands as follows: a knot on a strong thread or dense fishing line, string a square, several beads or beads, again a square, etc. Remember that for this craft, it is better to take discs on which there is no drawing.
Step 4
Make beautiful fridge magnets from old discs. To do this, you need an elastic magnet, which can be purchased at art stores. Cut out the magnet in the shape of a disk and glue on one side with super glue. But decorate the other side as your heart desires. Together with your child, you can decorate it using the decoupage technique (do not forget to make the surface of the disc rough), you can glue a photo, and then the disc will be not only a magnet, but also a photo frame, etc.