Friendship between a man and a woman often develops into something more. By trusting a person with the most intimate thoughts and desires, you risk becoming a more important part of his life, whether you like it or not.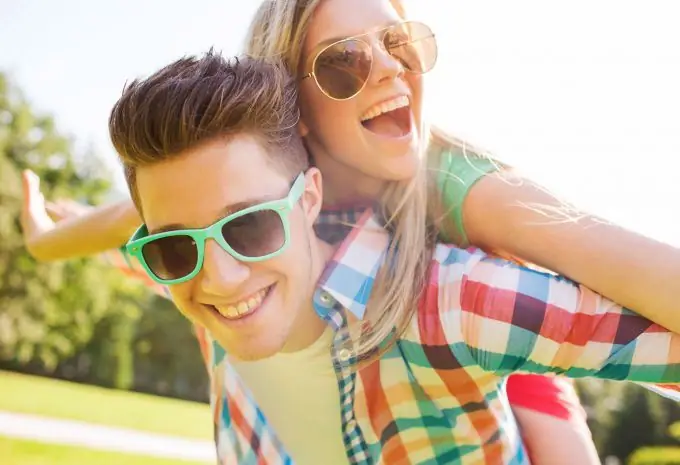 How amazing it is to have a good friend by your side. I was not at all embarrassed by the fact that he was four years younger. Young, cheerful, charismatic. We found a common language from the first day we met. Similar interests, mirror-like character, sparkling humor. However, it so happened that our one-year friendship at one point grew into intimacy. The first thoughts were that we made a big mistake, you just need to forget and return everything to square one. But we couldn't stop. Day by day we got closer. Daytime walks in the bitter cold, hot tea and TV shows in the evenings, talking until dawn. He decided that it would be great if we could live together. Yes, it was his choice. Here is just one amendment: "I won't be able to love anyone. And I also can't be with one. I don't want to hurt you, so let's live together, but remain friends. The closest ones. We will have a relationship without obligations."
Being head over heels in love, I, of course, agreed. At that time, I was setting myself up that it was better to fall asleep next to him, even if I had to share it with someone else, than to be left completely without him. "I am not a stupid girl. Let's live a little, he will see what a wonderful hostess I am, loyal and caring, and there it is not far from reciprocity," I thought.
We rented a small cozy apartment, agreed to pay for it together. They also decided to avoid the general budget. The advantages of our coexistence were the absence of conflicts, disputes, clarification of relations. No one owes nothing to nobody. We both can theoretically allow ourselves to communicate with the opposite sex.
But these advantages suggested themselves logically. What should I have heard his daily phrase: "Honey, we are friends with you." I smiled, looking into his eyes, and when he left the threshold, I ate myself with thoughts of where and with whom he was spending time now. No, he always came home to spend the night. I never noticed from him the smell of someone else's female perfume. I even knew that he was with our mutual friend. But these thoughts became more and more intrusive. The bottom line … the bottom line is difficult to define, as our relationship is still ongoing.
Just before you go on such an adventure, think carefully whether your affection or even falling in love is worth such nerves and forces.