Is your child already three years old or more, and the issue with the kindergarten has not been resolved yet? Sad news - this had to be taken care of from the moment he was born. But there is also a way out of the situation - various support and early development centers at some kindergartens.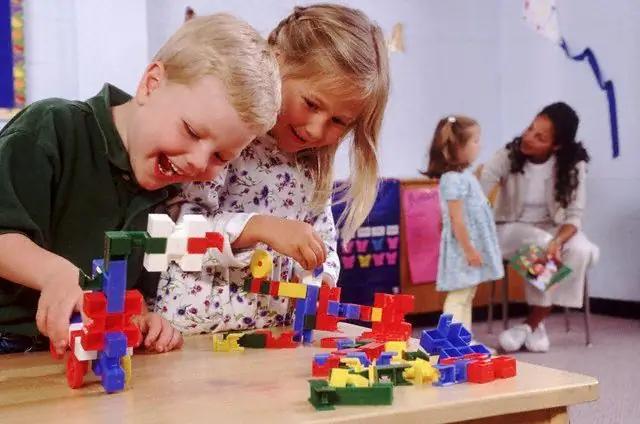 It is necessary
Lists of kindergartens in your neighborhood with phone numbers, names of heads, addresses.
Website of the electronic queue for kindergartens (if you live in Moscow).
Contacts of the district commission for preschool institutions.
Instructions
Step 1
If you live in Moscow, there is now a single electronic queue for kindergartens in Moscow. In order to register there, you only need a child's birth certificate. After registration, you can track your turn online.
When registering, you can specify three kindergartens to choose from, where you would like to take your child. If you do not have benefits, there will be people in front of you with priority and priority admission to kindergarten. These are those who have any benefits (teachers, large families, single mothers, etc.).
Remember that at the beginning of each year, those who registered earlier and who could not be admitted to the garden because of the long queue may also get in the queue in front of you. And this is an extra incentive to register as soon as the baby is born.
Step 2
If the house is not connected to the Internet or you do not live in Moscow, there is a direct need to sign up for a queue at the district commission for preschool institutions. As a rule, such commissions work three times a week. You should also register as soon as the baby is born. When registering, you need your passport and child's birth certificate.
In any case, the question arises before you, which kindergarten is better. Neighbors and acquaintances from the area will provide invaluable help here. What is safer? Word of mouth or reviews from the Internet? You will have to decide this question on your own, but personal communication is probably better. Do not be lazy to go around all the kindergartens you have chosen, find out how the children are fed, how hygiene is controlled, so that later you would not have the feeling that you were deceived.
Step 3
Now some kindergartens organize on their territory some centers for early development or play support for children. Children are recruited at the age of 1 - 2 years. You need to clarify the coordinates of your regional centers at kindergartens and sign up there, then you will have a direct opportunity to get into this kindergarten. Plus, you'll get great developmental activities for free.