Crafts can be made practically from any material: cardboard, bottles, fabric, lids, natural materials and even waste. It uses techniques such as applique, papier-mâché, modeling and decoupage. Give your child some free time. Offer him, together with you, to make an interesting craft, beautiful and useful, and he will only be grateful to you. After all, making crafts is a very exciting experience.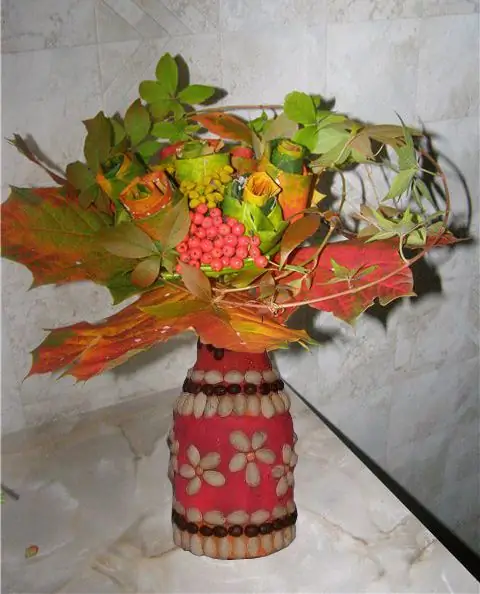 It is necessary
Plasticine, twigs, colorful leaves, a plastic bottle, seeds, cereals and pebbles
Instructions
Step 1
While walking with your child, collect beautiful twigs, leaves, pebbles. Dry the leaves between the pages of the books.
Step 2
Prepare plasticine and other materials necessary for work. Have the child sit next to you. He must take an active part in the creation of the craft.
Step 3
Take a small plastic bottle, cut it off, put a layer of plasticine on it and stick it with different cereals and seeds. The vase is ready.
Step 4
Attach colored leaves to the branches with the help of plasticine. Pour pebbles into a vase and put twigs in it. You will get a very original bouquet that will decorate your child's room.