Faina Ranevskaya is a true legend of Soviet theater and cinema. She was not only a talented actress, but also a truly wise woman, leaving behind several dozen witty and very instructive quotes.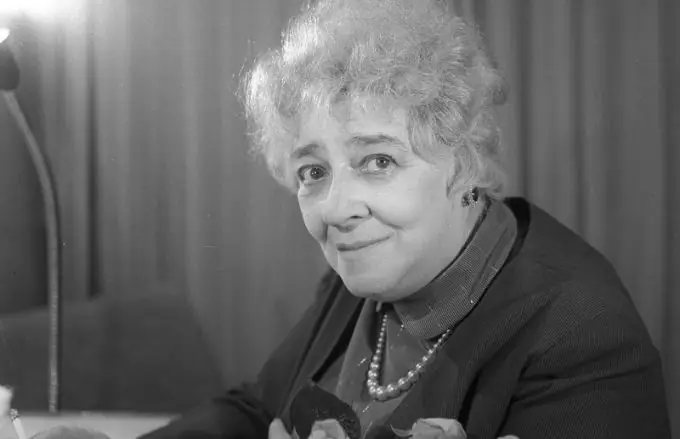 The life and work of the actress
Faina Ranevskaya (real name - Fanny Girshevna Feldman) was born on August 27, 1896 in a wealthy Jewish family. The Ranevskys lived in Taganrog and raised five children. Faina turned out to be in fact the only child who did not share the professional views of her parents, and in 1915 she left for Moscow to comprehend acting. Without entering the school, she attended various private courses for a long time, until one day she appeared on the stage of the Malakhovsky Summer Theater, where Ranevskaya's career began to take shape.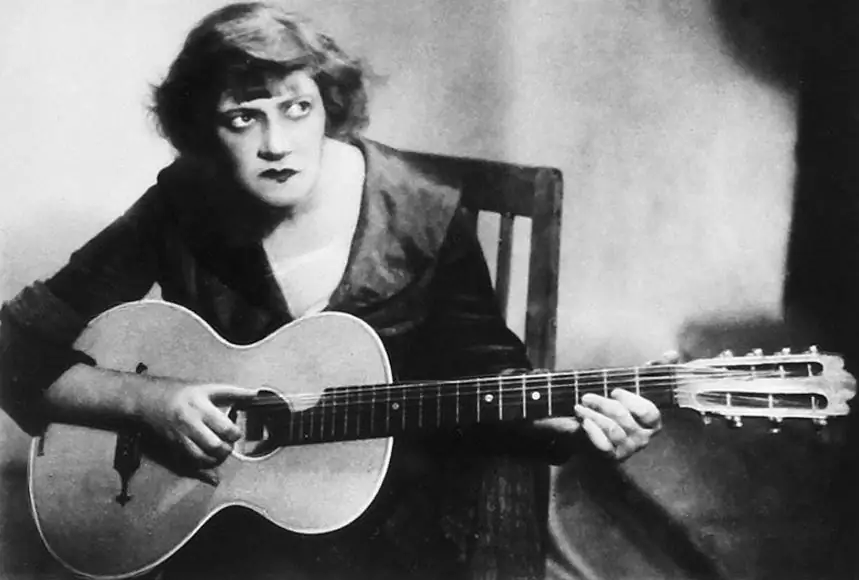 In 1934, Faina starred in a movie for the first time. It was the role of Madame Loiseau in the film "Donut". Then came the tapes "Man in a Case" and "Foundling". Her catchphrase from the last "Mulya, don't make me nervous!" went to the people, and the actress has overgrown with many fans throughout the USSR. In the postwar years, she played key roles in the films Cinderella, Spring, Wedding and others.
Faina Ranevskaya remained devoted to the theater and appeared on the stage almost until her last days. The actress led a lonely, reclusive lifestyle, trying to avoid men and unnecessary attention. Despite this, she was distinguished by excellent wit and amusingly, and sometimes rude and vulgar, spoke on one topic or another. Perhaps it was the power of mind and self-confidence that helped the actress live a long life: she died in 1984 at the age of 87, but the contribution of this woman to art is still invaluable, and the quotes are more relevant than ever.
10 quotes about cinema and theater
Among all the phrases once voiced by Faina Ranevskaya, 30 are the most popular. Some of them are devoted to the creative side of her life:
"Scarce thoughts, single-celled words - and after that we have to play Ostrovsky ?!"
"Do you think acting in films is easy? Then imagine that while you are washing in the bath, an excursion comes to gaze at you. "
"The actress forgets what 'inconvenience' is when she gets used to the role."
"You will most likely receive recognition only after death."
"I hate fans. Because of them, anywhere they call me "Mula-don't-make-me nervous", but not by name. "
"I watched this film for the fourth time and I admit that today the actors gave their best as never before."
"I am often asked:" Help to become an actor. " Nobody but God will help you! "
"For some, pee-pee in a tram is already the main achievement in art."
"Talent is not pride at all, but a painful struggle against dissatisfaction with oneself, one's own shortcomings and mediocrity."
"I absolutely do not accept the word"play". If you go on stage - live! And you will play checkers or cards. "
10 quotes about relationships
As you know, Faina Ranevskaya did not trust men and felt sorry for women, who often become victims of deception and intrigue. On this score, she spoke as follows:
"In a fairy tale, the frog turns out to be a princess. In life, the opposite is true. "
"All fools are women, and not vice versa."
"Everyone defecates, even the prettiest."
"Of course, women are wiser than men. There is hardly a woman who would see a man with beautiful legs and lose her head. "
"You think you're not overeating? Then look at your belly: it should be at eye level. "
"Loneliness is the main science, which needs to be taught from the first grade."
"The beautiful peacock's tail only covers the nondescript bottom point. Don't be pretentious, gentlemen. "
"Deep disregard for the opinions of others is the key to a calm and happy life."
"Do you really think that perversion is only in sex? Then watch the ice ballet or field hockey - these are the real perversions! "
"For us women, there is little that is pleasant in this world, and it is all harmful, immoral, or even leads to obesity."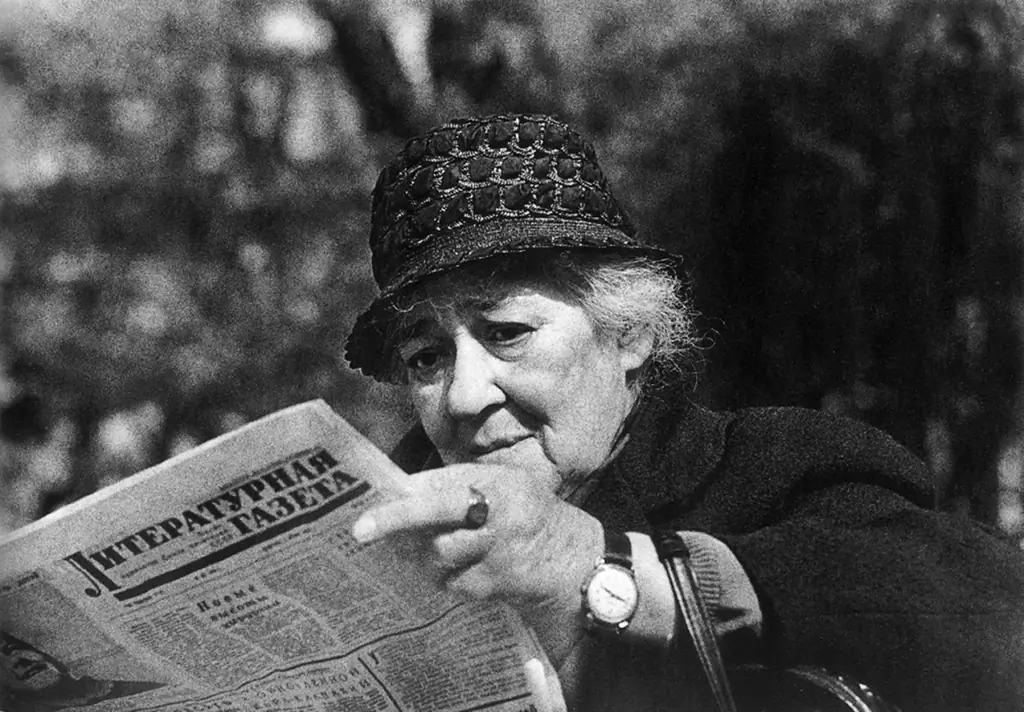 10 quotes about life
Faina Ranevskaya has repeatedly expressed her feelings, health and outlook on life. It is these quotes that are the most witty and often vulgar, but that is why they are, perhaps, the most famous and beloved:
"My whole life has been like swimming with a butterfly in the toilet."
"You are healthy if every day you have pain in a new place."
"I am like testicles: I participate, but I do not enter."
"Sclerosis is incurable, but completely forgettable."
"Life is just a protracted leap from the mother's womb into the grave."
"I can be compared with an old railway station palm tree - no longer needed, but it's a pity to throw it away."
"Writing memoirs is not mine at all. All I can tell you: "I come from the family of a simple oil industrialist …"
"Doctors are powerless if the patient is serious about life."
"Everyone disposes of their fifth point in their own way. I prefer not to sit on my own and act. "
"A good person who swears is better than a quiet and well-mannered rubbish."