Adopting a child is a difficult and costly process. The procedure for adopting a child by a stepfather is much easier and takes much less time than adoption by other adoptive parents. As a rule, the whole process lasts no more than 2 months.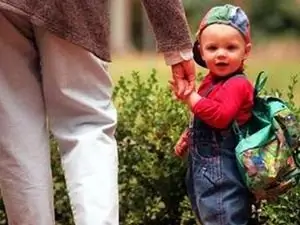 It is necessary
documents
Instructions
Step 1
It is necessary to write a statement of intent to adopt a child, obtain permission from the guardianship and guardianship authorities for adoption. There are a number of parameters for obtaining such permission:
- the adoptive parent must be legally capable, not previously deprived of parental rights to the adopted child, not previously removed from custody of the child due to improper performance of custodial duties;
- the adoptive parent does not have a number of diseases in which the adoption of a child is impossible;
- the adoptive parent has no criminal record at the time of adoption under grave articles of the Criminal Code and is not in prison;
- the sanitary norms of the adoptive parent's living space allow the maintenance of the child; the adoptive parent must be a citizen of the Russian Federation and permanently reside in Russia.
Step 2
After receiving permission from the guardianship and trusteeship authorities for adoption, you need to take care of obtaining some more documents: paper on the medical examination of the adoptive parent and the adopted child, characteristics of the stepfather and the adopted child, birth certificate of the child, marriage document and written consent of the spouse (ex-spouse) …
Step 3
Based on the collection of all these documents, the case is referred to the court. There he is examined by a judge with the obligatory presence of his stepfather, prosecutor, guardianship and guardianship authorities.