Modern women have become accustomed to independently managing everything, being the leaders in couples, in business, in life. They are strong, independent, and sometimes they are simply not ready to trust a man and allow him to solve their problems and show concern. However, this does not mean at all that women do not dream of a gentle, passionate, but at the same time strong partner who will be able to lead. Argentine tango will help you to jump into a suitable role and feel desirable, protected and precious.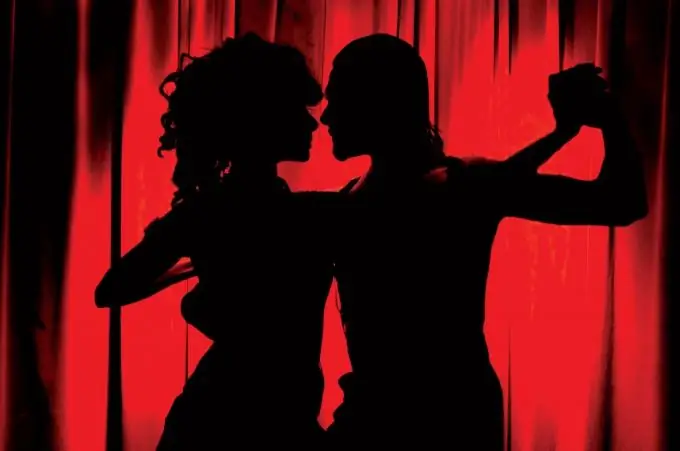 Thanks to tango lessons, you will be able to master the basics of dance and learn how to move beautifully. However, classes will give you more than that! You will also be able to understand the peculiarities of the role of a woman in a couple and learn, if necessary, to transfer them into everyday life and, of course, into your relationship with your beloved man. In addition, you will have an excellent rest and get a rare opportunity to feel like a real queen on the dance floor.
For a girl dancing Argentine tango, it is important to remember two extremes that should not be allowed to go. On the one hand, in no case should you try to lead your partner yourself, force him to follow you or break his line of dance. The result will be only disappointment for both: the dance will not work, and, of course, there will be no talk of pleasure either. On the other hand, you cannot "hang" on your partner, cling to him as if otherwise you would fall, and make him almost carry you on him. This behavior does not allow you to create a beautiful dance, and those around you will certainly notice that a man has to perform movements with difficulty and almost compel a woman to do so.
But, more importantly, the partners themselves will not get pleasure. The girl will not be able to feel a gentle, quivering, but strong embrace, and the man will simply get tired, trying to withstand the dancer's weight.
With Argentine tango lessons, you will learn to stick to the golden mean both in dance and in life. A woman who sensitively and easily follows a man, while maintaining her balance and dancing her own dance, can make both a short tango romance and a long-term relationship in a couple more harmonious and enjoyable.
Argentine tango encourages you to work on yourself. It helps a woman to become more attractive and sexy. If you are used to being withdrawn, closed, and distrustful of men, dancing can help change that and create a new role for you, if only you want to. You will be able to move sensually, smoothly and elegantly, like the girls of Argentina, conquering the hearts of men with their fiery embrace and refined, flying gait. In tango training, you can try on such a role, and if you like it, transfer it into your daily and personal life.