Children are often afraid to sleep in the dark, because after turning off the light, their imagination immediately begins to draw monsters from scary fairy tales or cartoons. A children's night light, which is a must-have attribute of a children's room, will help to overcome fear. It is necessary to approach his choice thoroughly, taking into account all the nuances and subtleties.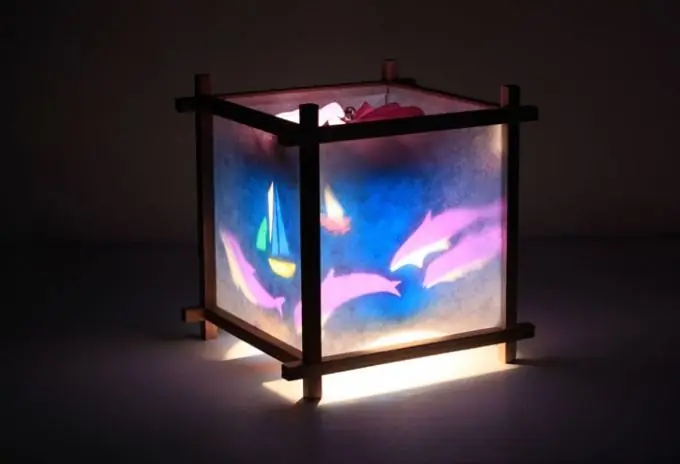 When choosing a night light, you need to focus on the age of the child. A newborn baby often wakes up at night, demanding attention. In this case, mom needs to very quickly find the necessary item (pacifier or diaper). Turning on a bright light will prevent the baby from falling asleep quickly, so a soft and dim light source is needed. The night light can be fixed on a crib, but you need to take into account that it should only work on battery power and be used until the baby begins to reach for it, being interested in an unusual object.
Older toddlers become afraid of the dark, so they also need a night light. The light source must work safely overnight. This can be a cordless model that plugs directly into an outlet. You can give preference to nightlights in the form of fairy-tale characters, animals or unusual houses.
A universal model for preschoolers will be a night light complete with a table lamp - at night it will drive away fears, and in the evening it will help to study and learn something new. Also convenient will be a model that can be fixed at the head of the bed so that the child can turn on and off the night light without getting out of bed.
Night projectors are an interesting source of light. For children, this is one of the best options, since the room is not only filled with light, but also takes on a fabulous character. What could be more interesting for a baby before bedtime than the view of the starry sky on the ceiling or a beautiful picture with music. In such an environment, no monsters are scary and there is an opportunity to dream. Many nightlights allow you to change cartridges, so the pictures will not get bored - today are stars, and tomorrow there are fish or animals.
Additional functions of nightlights include a response to crying, from which a calm melody begins to play or a lullaby begins to sound. "Smart" night lamps are able to respond to the intensity of illumination: if the room is dark, they burn at full power, and with the first rays of the sun, such night lamps gradually go out.
Salt lamps can be beneficial for the child. When heated, the salt ionizes and purifies the air in the room.
The most important rule: the child should know that the night light is only a source of light, not a toy. And parents are obliged to remember that it is forbidden to place lighting devices too close to the crib (bed).