In modern society, divorce is becoming more common. People have ceased to appreciate the institution of marriage, they are less and less restrained by feelings, children or money. These trends have been observed for 30 years, and in Russia, according to sociologists, there is no improvement in the situation and is not planned.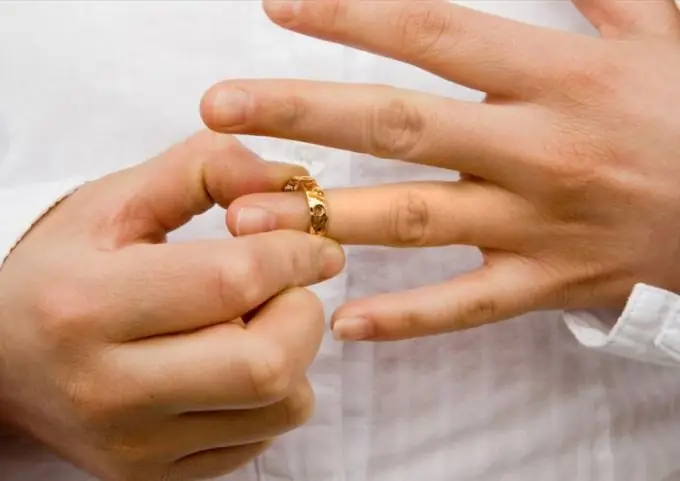 Long-term relationships are alliances that manage to last at least 10 years. Today, no more than 20% of registered couples can boast of this. Since 1950, the divorce rate has increased 13 times. Today, out of 100 registered marriages, about 70 separate, and most spouses spend together from one to seven years.
Relationship to marriage
Over the past decades, the attitude towards family unions has changed very seriously. Today it is used for economic guarantees, but does not always have other functions. People no longer swear allegiance to the grave, and allow themselves to think that a divorce could happen. In the Soviet Union, those getting married understood that they had to walk the path together, they did not admit the idea that everything would end. The social framework and the principles of decency did not make it possible to terminate the agreement. Those who decided to take such a step were deprived of the opportunity to find a family again.
Everything has changed today. Divorce is not the end of life, it is only a stage followed by a new relationship. Of course, this is a painful event, but not fatal. And it's easier to disperse than to build something together, find solutions. This allows you to choose the best options, makes it possible to live without oppression and hatred, but also relaxes, does not allow compromises.
Selfishness in family life
Understanding that family is forever gives people the desire to adapt to each other. They realize that they cannot refuse a choice, which means that they need to look for options that suit both. In this case, marriage is not an entertainment event, but a work to create a social unit. Everyday adaptation, the search for solutions allows you to get used to, improve your life, build strong relationships. Of course, love can pass, but the foundation laid will keep people together. Within such a framework, it is important not only to satisfy your needs, but also to do well for those around you.
In modern society, selfishness is increasingly manifested. People are not ready to squeeze their rights for the sake of a loved one; they dream that all their needs will be met, but at the same time they do not make concessions. They know that there is a retreat, that you can always leave, and therefore refuse to work to improve what is happening. Everyone is looking for the best for themselves, forgetting about children or a partner. As soon as something does not suit you, you need to start expressing complaints, shouting or setting conditions, and not listen to the other and come to a compromise.
Love has always existed, but it is finite, and after it evaporates, people already live by attachment and obligations. Today, not everyone understands that feelings pass, and they are not ready for the fact that "rose-colored glasses" disappear. The abundance of romantic stories from screens, books with beautiful endings and stories of eternal love inspire hope for the realization of such scenarios. And when everything in life goes wrong, does not correspond to invented images, a person abandons what has been built and again goes in search of a fairy tale.