Nowadays, kinetic sand is rapidly gaining popularity. You can buy it both in the store and make it yourself at home. But by making this sand yourself, you can save money and safely play with your child without fear for the contents of the sand.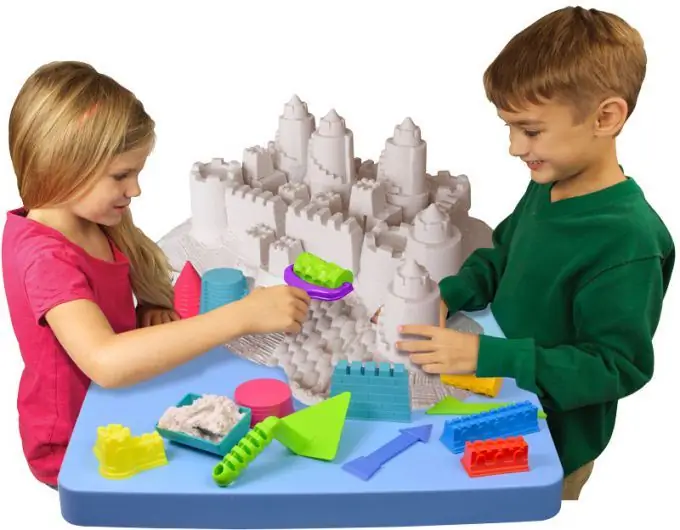 So, to prepare to make kinetic sand, you will need:
Quartz sand - 4 glasses. You can get it at a pet store, because this sand is soft and uniform.
Potato starch - 2 cups
Water - 1 glass.
Dye (optional).
Also prepare a deep bowl and a stirring paddle.
Preparation:
Combine and mix well the sand and starch in a deep bowl. At this point, dilute the dye in water and mix it with the resulting mixture.
Gradually add water there until you get the desired consistency.
The kinetic sand is ready!
It will be interesting to play with kinetic sand for both children and even adults, because it carries a sea of ​​advantages:
Playing with sand, the child develops imagination, attentiveness, fine motor skills.
Such an invention helps to cope with stress, calm down.
Kinetic sand is absolutely safe.
While playing with children, you can learn colors, numbers and letters.
As you can see, kinetic sand is a very useful thing that contributes to the development of a child's intelligence and imagination. Such sand is prepared quickly and easily, but having made it, you will not regret it, because your child will be happy with this new toy!