Obtaining official registration in Moscow is a big problem for many visitors. Often they come not only themselves, but also as children, or give birth to children already in Moscow. And the child also needs official registration, for example, in order to get into a kindergarten, school or clinic. How to register a child in Moscow?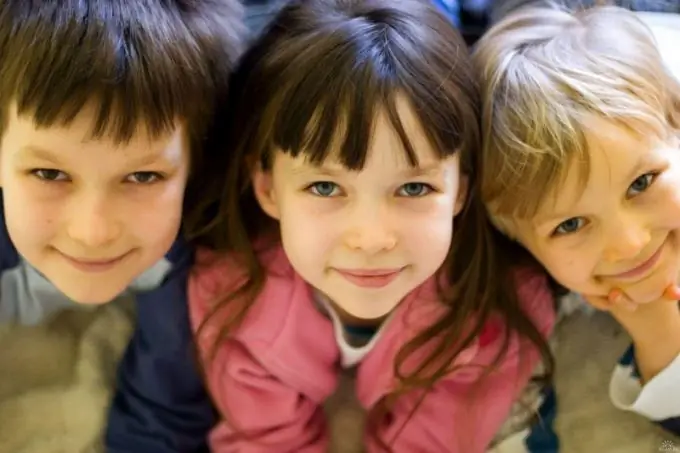 It is necessary
- birth certificate;
- passport (for children over 14 years old);
- parents' passports.
Instructions
Step 1
If your baby is just born, you need to start registration at the hospital. There the mother is given a number of documents concerning the newborn. In the mother's card, the third page is devoted to information about the baby. Give this form to the children's clinic to open the child's medical record. A special coupon from the birth certificate is also transferred there, which provides free medical care for the newborn.
Step 2
Also get a birth certificate from the maternity hospital. Bring it to the registry office at the place of residence along with the passports of the mother and father, as well as the marriage certificate. If the parents are married, then only one of them can come, otherwise both must be present. A single mother can indicate the father's name herself or leave a dash on the certificate.
Step 3
After receiving a birth certificate from the registry office, parents can issue a Moscow registration for their child. To do this, you will need to come to the passport office and present your passports, birth certificate of the child, as well as permission to register the child in the apartment from the owner (if, for example, you rent a house and you have a temporary registration). Write an application for registration according to the sample that the employee of the organization will give you. The second spouse must also write his or her residence permit. In a few days, you will be able to receive a birth certificate of a child with a residence permit stamp. The same sequence of steps is required when registering for a child who has left infancy. If the child has already reached the age of fourteen, a registration stamp is placed in his passport.
Step 4
Also, issue a Moscow insurance policy for your child. To do this, contact one of the insurance companies involved in compulsory health insurance, with the passport of one of the parents and the child's birth certificate (or passport, depending on age).